Introducing the New way of Working : Hybrid Office Design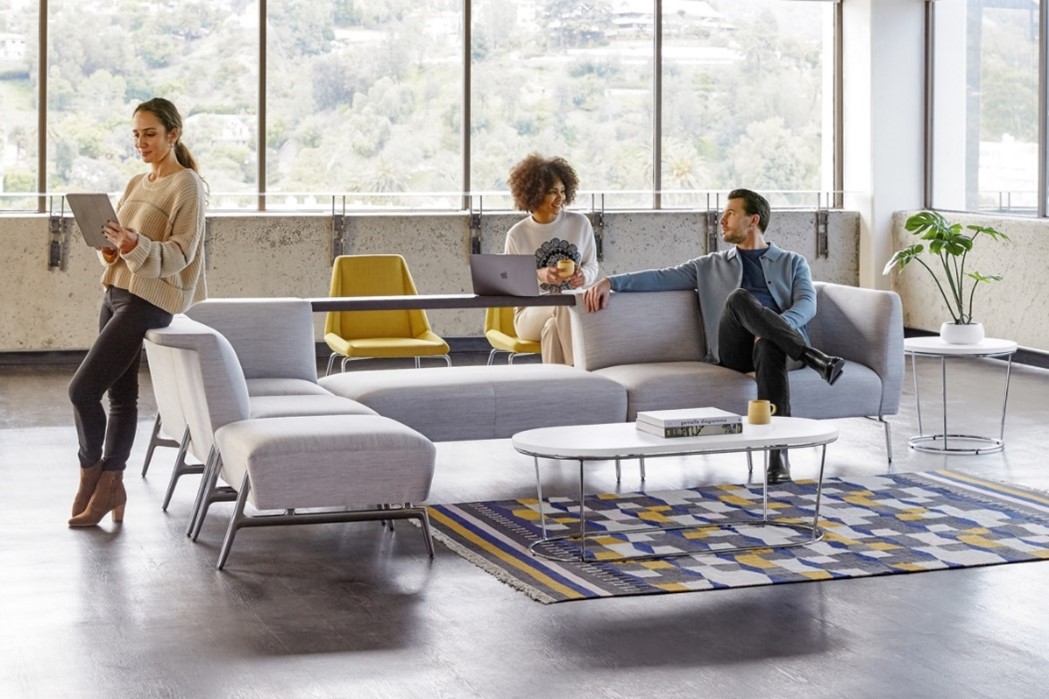 As the pandemic has changed the way we live, work and conduct business, moving away from the traditional workplace to an inclusive culture environment is ever more prevalent. With businesses closed and employees forced to work from home, the office sat empty, only in use for specific meetings. Now the dynamics of the office should adapt and change to embrace the new working culture. Hybrid offices offer everyone a collaborative space for working, learning and adapting.
From a design perspective, the hybrid model combines the home environment with open desk spaces, away from the traditional offices and desks, into an intelligent, tech-driven, socially engaging work culture.
These key design layouts outline the necessary steps to successfully adopting the 'Hybrid' way of working.
Social Anchor
Employees during lockdown lacked social engagement, and virtual meetings became the only source of interaction. Designing a functional, social space for meetings or group hangouts is a vital step to employee wellness, inclusion and cohesive support.
Home away from Home
Introducing relaxing areas for rest allows people to relax at certain points in the day or even bring pets to the office to ease the stress of employees' lives as they return to the workplace.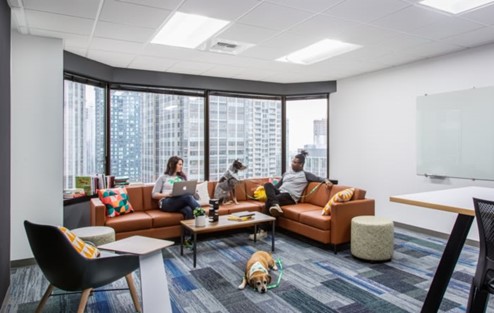 Redesigning the Board Room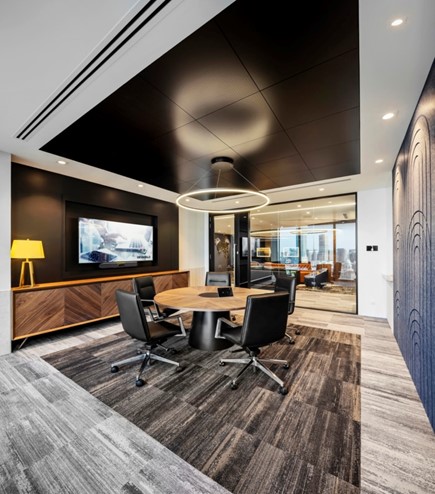 As the world operates digitally, a high percentage of meetings are still virtual. A boardroom redesign to adapt to tech-heavy environments and inclusive technology-driven boardrooms demands more space, attention, and thought in the layout.
Talk to us about how your office could become a hybrid workspace. Call us today, without obligation, on 0131 341 3066 or hello@anchorpointinteriors.com