Navigating the Office Fit-Out Process: A Step-by-Step Guide – Part 1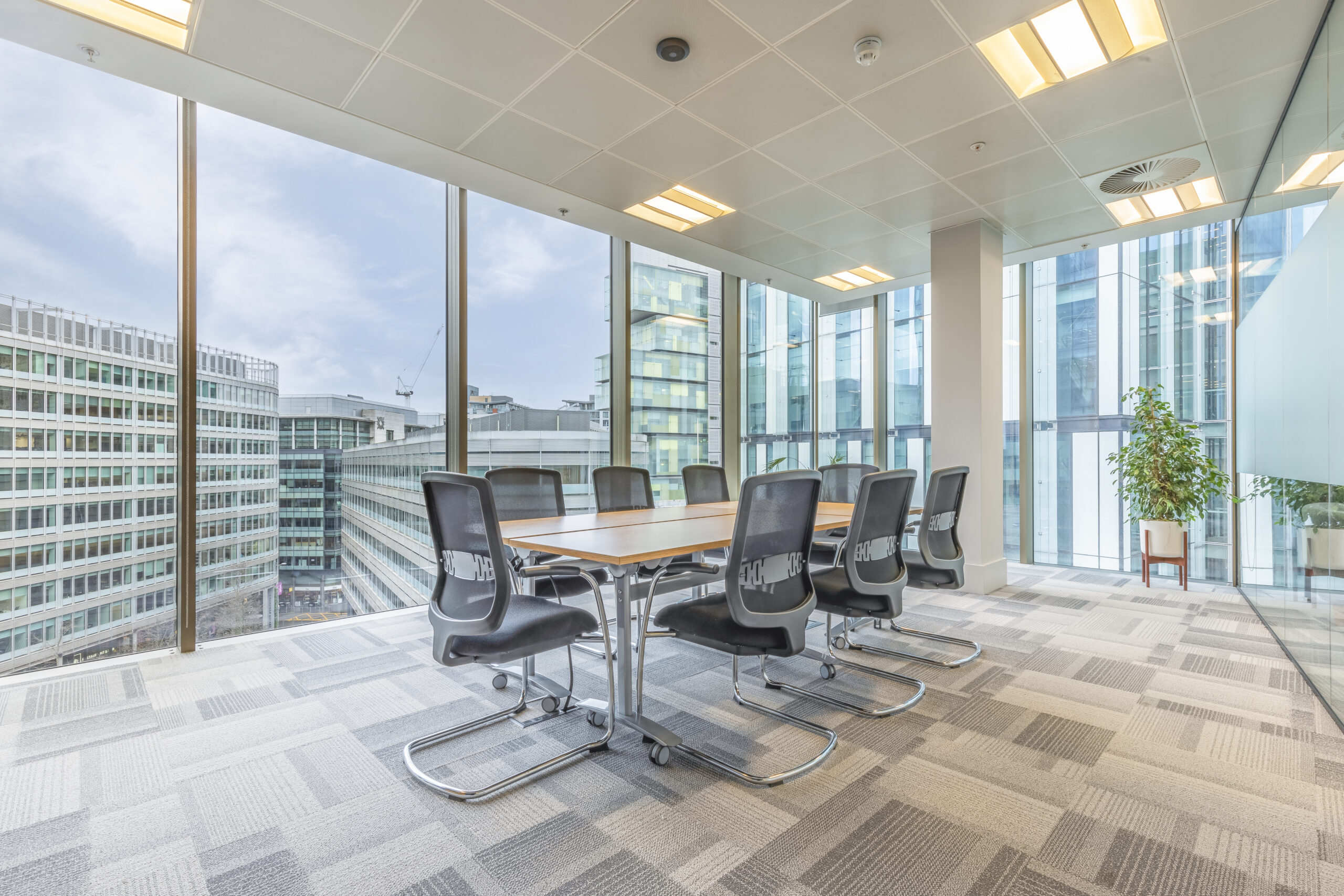 As the modern business landscape continues to evolve, the need for innovative, dynamic, and purpose-driven workspaces has never been more essential. With an unwavering focus on the fusion of creativity, style, and functionality, Anchorpoint Interiors is at the forefront of transforming the UK's corporate and commercial environments.
Our in-depth expertise and commitment to excellence have earned us a reputation as one of the nation's leading workplace design, consultancy, and build companies. In this two-part guide, we will walk you through the crucial steps involved in navigating the office fit-out process, ensuring that your workspace not only exudes your brand's ethos, but also boosts productivity and fosters team engagement.
Allow us to be your compass as you chart a course towards a reinvigorated office space tailor-made for your organisation's unique needs and aspirations.
Important Considerations to Explore When Planning Your Office Fit-Out: Part 1
Creating the perfect office space is a lot more complex than just choosing the right furniture and getting the measurements right. An office fit-out is a process that involves understanding your company's culture, the way your employees work, and of course, your brand's identity.
Anchorpoint Interiors can bridge the gap in the process, but it helps to be an active part of the conversation when planning out the design process for the fit-out. With that in mind, here are some key considerations to think about:
Factor #1: Forming Your Office Fit-Out Plan: What to Consider
Before embarking on the office fit-out process, it's crucial to have a clear and well-defined plan. Here are some essential questions to ask yourself when forming your office fit-out plan:
What do you like about your current office space? Identify the aspects of your existing office that work well and should be maintained or enhanced in the new fit-out.
What don't you like about your current office space? Determine the pain points that need to be addressed, such as lack of storage, poor lighting, or insufficient meeting spaces.
What do you want to change in your office space? Identify specific improvements you'd like to make, such as updating furniture, reconfiguring the layout, or incorporating more collaborative workspaces.
What's the purpose of this change? Determine your primary goals for the office fit-out, such as accommodating growth, improving efficiency, or creating a more inspiring work environment.
What are the potential challenges? Consider any obstacles you may face during the fit-out process, such as budget constraints, limited space, or building restrictions.
Factor #2: Explore Workplace Trends
Before starting your office fit-out, it's essential to explore the latest workplace trends to ensure that your new office space is both functional and stylish. Consider researching ideas and designs related to:
Agile workspaces and hot-desking
Biophilic design (incorporating natural elements into your workspace)
Collaborative spaces and breakout areas
Ergonomic furniture and sit-stand desks
Sustainable materials and energy-efficient solutions
By incorporating these trends into your office fit-out, you will create a space that not only looks great but also supports your employees' well-being and productivity.
Factor #3: Incorporating Brand Elements into Your Interior Design
Your office space should be an extension of your company's brand identity. Think about how your brand's colours, logo, and other visual elements play into the interior design, to create a cohesive and inspiring environment that reflects your company's values and culture.
It's worth incorporating features that tell your company's story, such as displaying awards or achievements, showcasing company milestones or history, and highlighting your core products or services.
Factor #4: Ensure Seamless Layout, Navigation, and Spacing
A well-designed office layout should promote efficient workflow and easy navigation. Ensure that your office fit-out plan considers the flow of traffic, the proximity of various departments, and the need for collaborative and quiet workspaces.
Of course, make sure that there's sufficient space between workstations, meeting rooms, and common areas to avoid overcrowding and facilitate smooth movement throughout the office.
Factor #5: Lighting Matters
Lighting plays a crucial role in creating a comfortable and productive work environment. Ensure that your office fit-out plan includes a mix of natural and artificial lighting sources to provide optimal illumination and reduce eye strain. Consider incorporating energy-efficient LED lights, adjustable task lighting, and ambient lighting to create a well-lit and inviting workspace.
The Bottom Line
Taking the time to carefully plan your office fit-out is essential for creating a space that meets your business needs and reflects your company's vision. By considering these initial five tips, you'll be well on your way to a successful office fit-out that boosts productivity, enhances employee well-being, and reinforces your brand identity.
Stay tuned for part two of our step-by-step guide on navigating the office fit-out process, where we'll cover additional tips and best practices to ensure a seamless and successful project.
Are you looking for office fit-out services in the UK? Anchorpoint Interiors is the perfect choice for you. We are a professional interior design and fit-out company, specialising in creating stunning office interiors that will inspire and motivate your team. Contact us today to get started on your office fit-out project!