How Intelligent Office Design Can Support Safe Working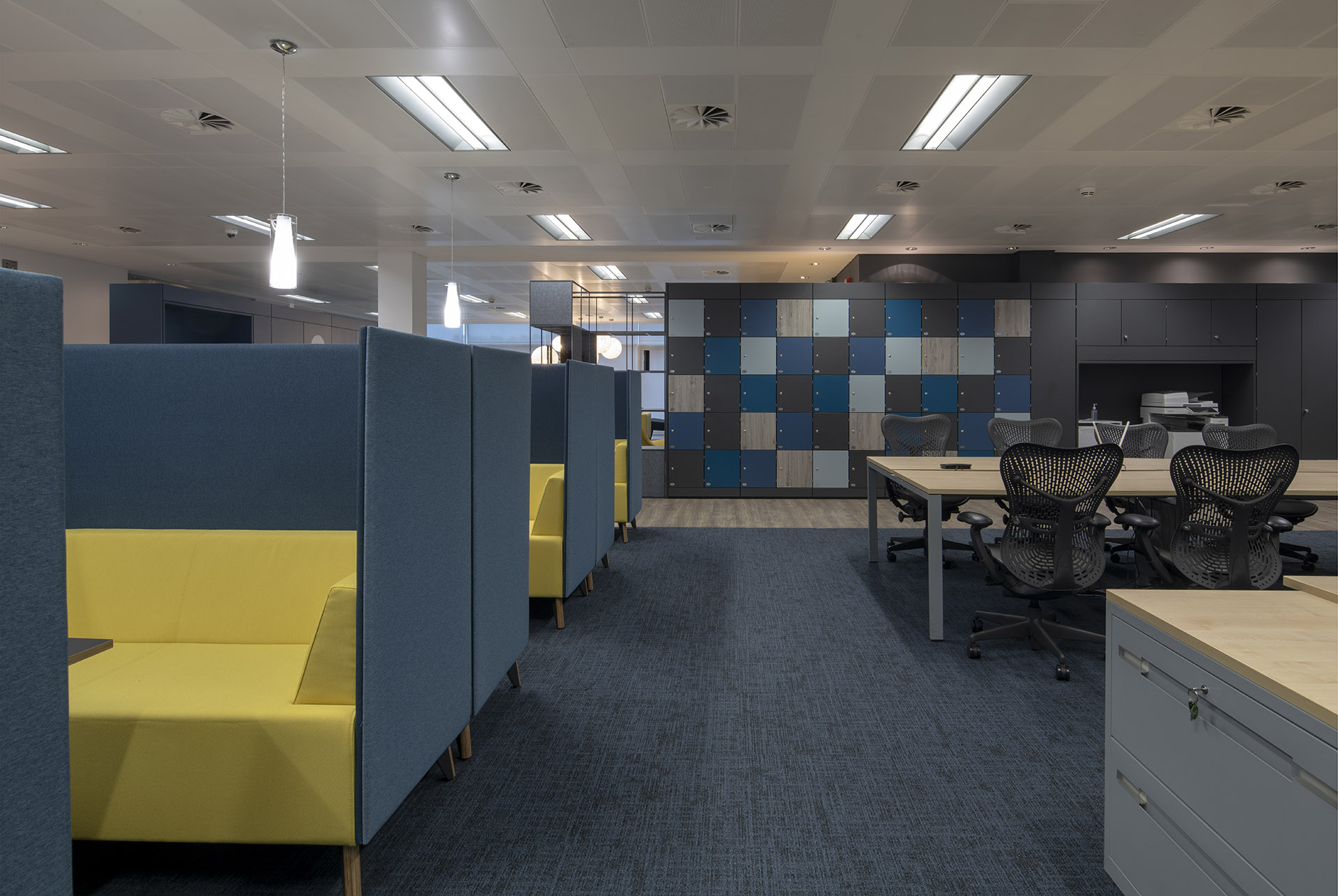 There's no doubt about it: the appetite for secure, collaborative and imaginative working environments is growing. We know businesses are challenged with reintroducing safe, shared spaces for their staff and that's exactly where we can help. Anchorpoint designers are experts in conceptualising compelling, functional workspaces that promote interactivity and a positive, balanced flow.
What's more, we know how to do it safely. We work diligently with clients to redevelop workspaces to find secure solutions tailored to the size, shape and requirements of the space. We're passionate about bringing people together and here's how we do it..
Smart Spatial Planning
Your workspace aesthetic should be a bold reflection of your brand. This can be achieved with welfare in mind, and modern style and comfort can continue to lead the way in a COVID-secure space. We tailor plans to ensure every aspect of the design surpasses your requirements – from layout and structure, to facilities, furniture, colour, lighting, materials and more – we do it all.
We're passionate about creating vibrant, shared zones that people love to work in. With that in mind, requirements for social distancing, hygiene and infection control can be planned to your specification to instil confidence in users of the space. Anchorpoint carefully considers every aspect of the environment to maximise potential, reinvigorate underutilised areas and promote comfort, functionality and sociability through clever design.
Bespoke Workplace Studies
Put simply, we get to know you and your people inside out. Anchorpoint's workplace consultants are specialists in really getting to grips with the dynamic of your workspace. Smart working environments are born out of understanding the requirements of teams and individuals. That's why we invest time into workshops, surveys and workplace behaviour analysis to determine the optimal design for your people to thrive.
With lockdown restrictions easing, it's critical for offices to be comfortable, reassuring and welfare focused spaces for staff. Anchorpoint's commitment to employee engagement means we can understand the concerns, fears and worries that people may have and develop solutions to alleviate them. We're proud to promote people-led design and we'll do whatever it takes to get it right.
Skilled Project Management
Anchorpoint will focus on what works best for you. Our experienced team takes responsibility to guarantee exceptional results are delivered on time. We take care of drawings, documentation and calculations required for certification and building. You won't need to worry about regulations, we have everything covered.
Our commitment to workplaces extends to keeping them safe and ensuring suitable infection control measures are in place. In addition to the smart placement strategy of our furniture, we provide protective screens, PPE and sanitation equipment to ensure all bases are covered where necessary. We know how important workplace safety is and we have everything needed to protect your staff.
Transform Your Workspace with Anchorpoint
We're bringing people together in safe and imaginative ways and we're here to help your business make design-led, smart choices for your space. If you have any questions, we want to hear them. Get in touch & we'll find the right perfect solution for you.